WHO ARE WE?
Tranquil Charitable Foundation (TCF), is a non-profit trust registered with the Government of Karnataka, which started activities in October 2009 and was registered formally in May 2010. We have been focused on working with the students and alumni of the Gubbalala Higher Primary School (GHPS – Bangalore South) since 2009.  At the school, we aim to help deliver a best-in-class all round educational experience through active participation in the pedagogical processes.  For the alumni, we provide financial and counselling assistance to help them pursue their academic dreams for life.
GHPS, a Kannada medium school, was formally adopted by Tranquil Charitable Foundation (TCF) through an MoU signed with the Karnataka Dept of Education, to adopt the school under the "Shale Dattu Yojana" scheme in Jan 2011.The school covers classes I to VII with approx. 170 children from under-privileged backgrounds. TCF also supports the alumni students of GHPS, who go on to pursue their academic aspirations in high school and college. The current strength of alumni students supported by TCF is about 90.
TCF is an endeavour spearheaded by three earnest social entrepreneurs – Srinivasan N, Sriram Visvanathan and Srinivas Padmanabharao from the Mantri Tranquil apartment complex, located about a kilometer from the school premises. TCF is ably supported by a couple of academic directors, TCF funded teaching staff and a dedicated set of volunteers. TCF is also fortunate to have the support of various corporate and other NGO's who share a similar vision to enhance the education levels of these needy children.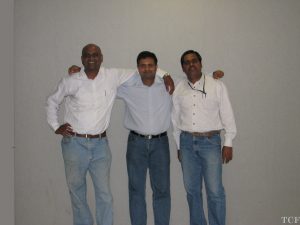 Annual Report 2020

Annual Report 2019

Annual Report 2018

A FEW WORDS FROM OUR STUDENTS